About Mango Beach Inn
STAY AT MANGO BEACH AND BECOME PART OF THE MARIGOT MAGIC

Mango Beach isn't just a couple of hotel rooms, it's truly Caribbean, beautiful, eccentric, local, lively, and cosmopolitan, altogether more of an experience than an escape. If you just want sun and sand, it may not be for you.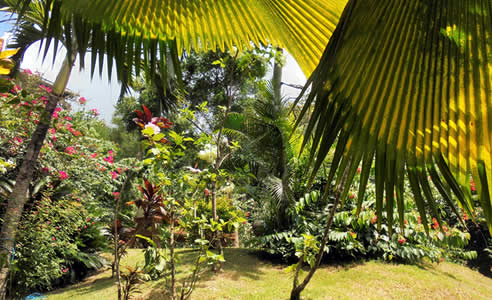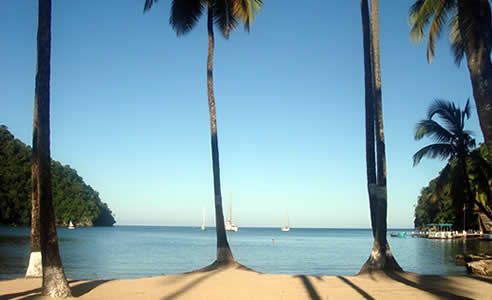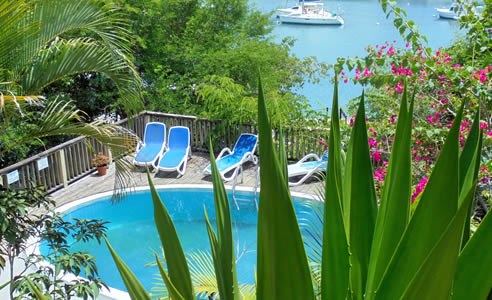 Marigot is a bay of stories. True stories of sea battles, pirate gold, submarines, diplomacy, spaceships and movie stars.  Films aren't made here anymore, but in the 1950s and 60s many were – including the original Doctor Dolittle, Water and Fire Power plus lots of bad B movies with sea monsters and dramatic plots. Some of the local bars have a piece of the 40 foot fiberglass pink snail and one of the most famous bars in the Caribbean (Hurricane Hole) is recently back in business with the original tin sign brightly repainted. Hurricanes make people nervous but if there should be a storm (and they are rare this far south) Marigot is a perfect hurricane hole with plenty of bars well stocked with rum – the best place to be.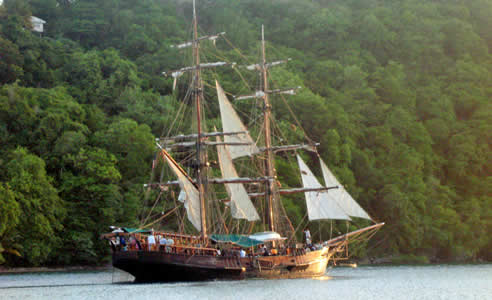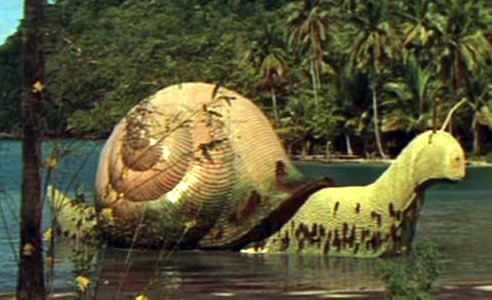 Look for the lights across the bay
Mango Beach Inn, is on the peaceful side of the bay close to Labas Beach ('Down There Beach').  The Inn is accessible only by boat; the ferry runs 24/7 in season and our guests have a free, unlimited pass. The ferry dock is next to the police station and just 100 metres from the free car park where guests can safely leave their rental vehicles.

The inn itself is an old stone building in a timeless setting and is rumoured to be haunted by the original owner, a benign presence who doesn't appear in the guest rooms.  Built on a plateau carved into the hillside many years ago, Mango Beach is almost camouflaged by the thick bush surrounding it and the two most popular trails start right here in our garden. The ridge trail climbs to a meditation platform with stunning views south to the island's highest peak, Mount Gimie, and also north to Martinique. The mysterious mangrove nature trail (you'll need a guide) winds through a surreal landscape of tree roots, past an abandoned sugar mill and a ruined house all the way to another dock at the far end of the bay.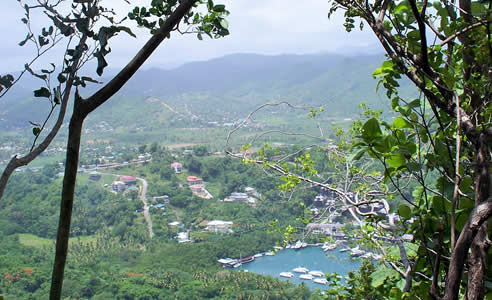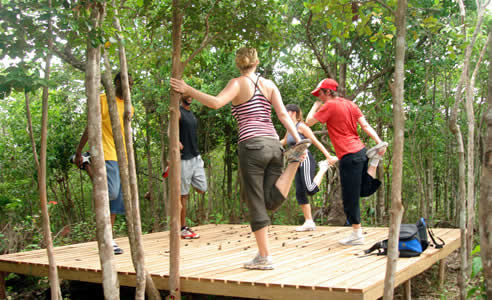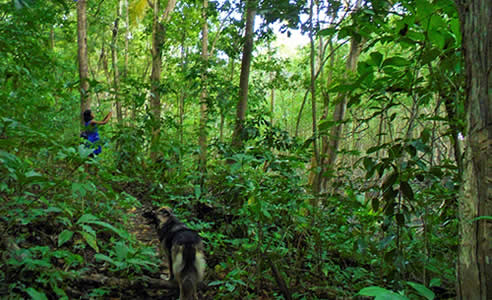 If you need a day or two to relax before you start to explore, Mango Beach is a great place for sunbathing, reading and birdwatching in the day and stargazing at night and, there are plenty of secluded corners to take a nap or enjoy a picnic lunch before your siesta... You can barbeque on the front lawn or down by the pool gazebo and if you bring takeaway snacks and meals we provide plates, napkins and knives and forks. 

Guest Honesty Bar: there are always cold beers, wine, soft drinks and water in the Guest Fridge in Reception.
A PERFECT LOCATION

Mango Beach Resort is ideally situated on the calm, Caribbean coast, halfway between the night clubs, restaurants and beaches of the north and the rainforest, mountains and hot springs in the south – a perfect location for exploring the island with nowhere more than a 1 hour journey by car – and less by boat.
RAINFOREST HIDEAWAY

The Rainforest Hideaway restaurant and bar is actually built on the Mango Beach Dock but appears to be floating on the harbour. It's easy to see why it has been called one of the most romantic restaurant restaurants in the Caribbean. Rainforest is an established Jazz venue – with live jazz on four nights each week – year round.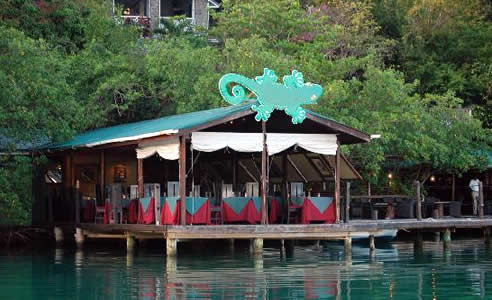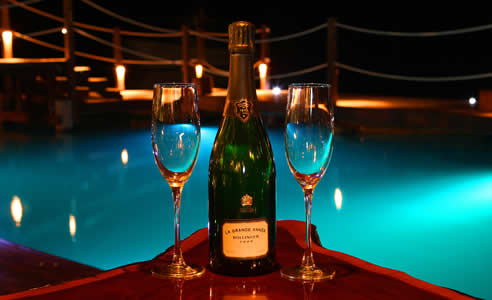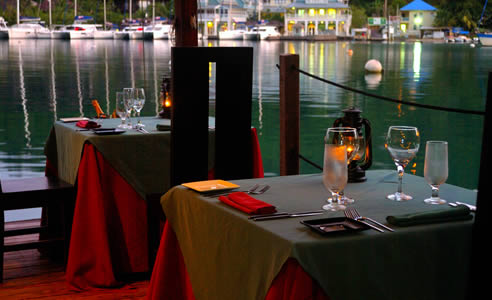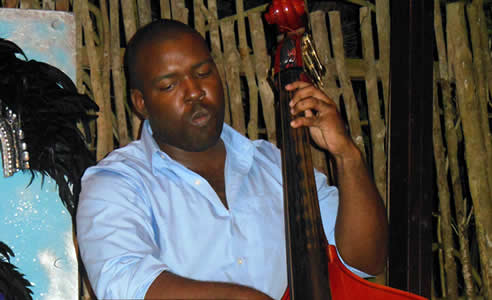 Rainforest received a TripAdvisor "Travellers Choice" award in late 2013, listing it as "One of the Top Ten Fine Dining Restaurants in the Caribbean". Both Mango Breach Inn and Rainforest Hideaway were inducted into the TripAdviser "Hall of Fame" in 2015 after each received "Certificates of Excellence" in each of the five previous years.